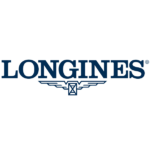 Longines Symphonette Watch
Stock number: 70-09-596
Model number: L2.305.4.57.6
Ref/SKU: symphonette-L23054576
£1320.0000
£990.00
In stock
Only 1 left in stock
Description
The eminently feminine case sports an ellipse and sets the tone: this new range will thrill lovers of modern, bold watches. The brilliance of steel, gold and diamonds enhances the refinement of the dials, while the finely crafted bracelets add the finishing touch to the whole piece. An ode to twenty-first century women, the Longines Symphonette is designed for women who want to wear a contemporary yet elegant watch to shine in the spotlight of their evenings out.
Specifications
Gender: Ladies
Movement: Quartz
Case Material: Stainless Steel
Case Width: 29.4mm x 18.9mm
Dial: Black with diamonds
Water Resistance: 30m
Bracelet/Strap: Stainless Steel
Clasp: Deployment Clasp
Bezel: Fixed
Chronograph: No
Date: No
Manufacture Waranty: 2 Years
Delivery & Returns
Delivery
All orders place over £100.00 delivered to the UK mainland qualify for free delivery and are dispatched via Royal Mail Special Delivery which is fully tracked and insured. A tracking reference number will be provided with your confirmation order so you can keep track of your purchase.
Christmas Delivery (UK mainland)
Last 1st Class Recorded Delivery: Friday 20th December 2019
Last Next Day Special Delivery Guaranteed: Monday 23rd December 2019
Returns
For items purchased online, by email, over the telephone or by post: If you change your mind about your purchase, or have purchased an unwanted gift, please return the unused goods to us with the original box and paperwork and receipt within 14 days and we will offer you a choice of an exchange, credit note or a refund.
For a full list of our policies, please visit our Policy page.
Christmas Extended Returns
Get ready for Christmas now – for orders placed on or after the 1st December 2019, you have until the 10th January 2020 to return your order for exchange, credit or refund.
Try it on at home
If you receive your purchase and find that it is not quite right, return it to us within 14 days for a credit, exchange or refund. (Excludes bespoke items & special orders)
Click & Collect info
With Click & Collect at Pleasance & Harper, simply order online and then pick up your shopping at a time that suits you. Once you're in the checkout, choose Click & Collect as your delivery option. We'll then let you know by email as soon as your order is ready to collect in-store.
Price match
To make a price match query for:
Longines Symphonette Watch - Model: L2.305.4.57.6 - Stock Number: 70-09-596
Please complete the form below, including where else you've seen the product and what price, and we'll do our best to match it for you.
This site is protected by reCAPTCHA and the Google Privacy Policy and Terms of Service apply.
Looking for something else?
Watch bracelet sizing
We can adjust your watch bracelet for free to make sure it's the perfect fit.
The size of a watch can make a big difference to its overall look and feel. Let us know your wrist size in (mm) and we'll adjust to fit. Simply note your wrist size at the 'order notes' section at the checkout.
Alternatively, we are more than happy to adjust your watch bracelet in-store at our Watch Boutique, 56 Broad Street, Hereford, HR4 9AB, free of charge.
Why buy from us?
We are a fully independent, family orientated business with 2 prestigious high street stores in Hereford. Our store's history can be traced back to 1879. At Pleasance & Harper we take great pride in our high standards of customer care, after all our customers are our greatest assets, so we feel it is important to ensure customer care is our top priority. Our reputation is built on expert knowledge, tailored advice and a commitment to guarantee complete satisfaction with every purchase.
Pleasance & Harper are fully authorised stockist of luxury brands such as Omega, TAG Heuer, Longines and Clogau Jewellery to name but a few. We source all of our products directly from the manufacturer, assuring the customer of both quality and authenticity.
Whether you buy online or in-store, you can buy wisely, safely and securely with Pleasance & Harper.