Posted by Lee Sullivan on 23/10/2021
BREMONT LAUNCHES ITS FIRST MOVEMENT SERIES TO BE MANUFACTURED IN THE UK AND UNVEILS THE LIMITED EDITION LONGITUDE.
As reflected by its name, the Bremont Longitude pays tribute to Great Britain's role in clock and watchmaking, and contribution to time, astronomy and navigation. In the 1800s, close to half of the world's clocks and pocket watches were made in this country, as was so much of the horological design and innovation. It has always been Bremont's ambition to bring the art of industrial high-end watchmaking back to British shores.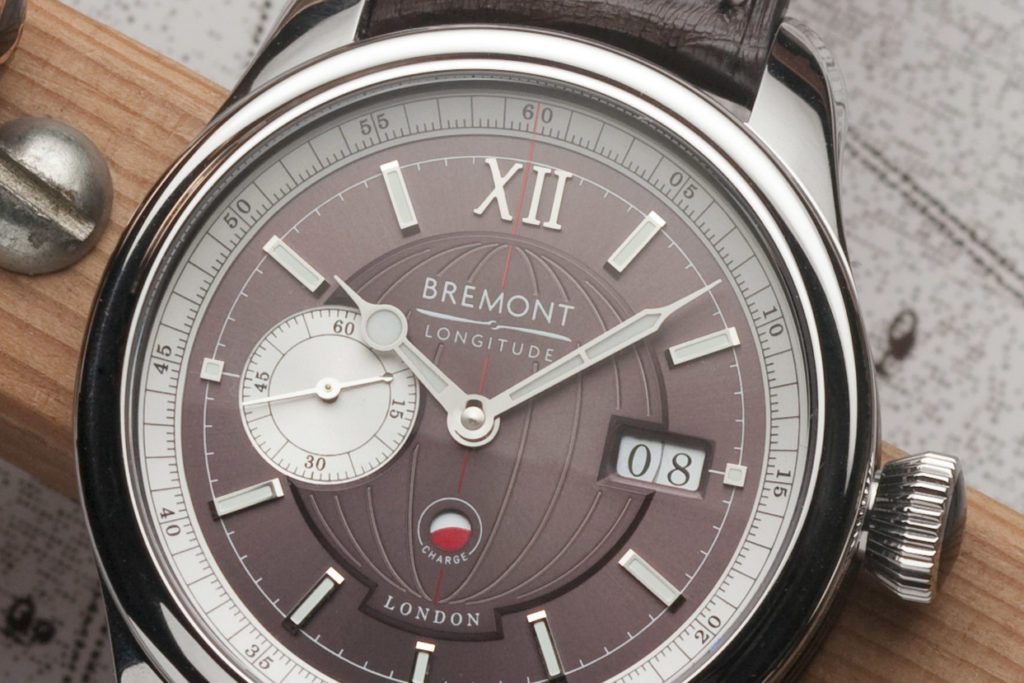 The classic yet contemporary design of the Limited Edition Bremont Longitude marks a significant milestone in this journey. Not only does the Longitude house the brand's first manufactured movement from its new ENG300 movement series but it also incorporates original brass from the historic Flamsteed Meridian Line at the Royal Observatory Greenwich, London. At Greenwich, the brass Flamsteed Meridian Line marks the historic position where the first Astronomer Royal, John Flamsteed, made his observations and laid the foundations for accurate timekeeping and navigation.
Bremont has made considerable investment into new machinery, staff and training and the firm's in-house technical team has modified the base K1 calibre, for which it has acquired the full rights to manufacture and re-engineer from Swiss firm "THE+". The ENG300 series is the result of Bremont re-engineering 80% of the base calibre, including making a number of design improvements, in order to build a proprietary movement to the brand's unique specification. A new manufacturing line for machining base components through to T3 assembly will all be happening in the new Bremont Manufacturing & Technology Centre "The Wing" based in Henley-on-Thames, UK. The Limited Edition Longitude will be the first timepiece to house the new movement and the ENG300 series will come with an increased warranty of 5 years.
Original brass from the historic Flamsteed Meridian Line at the Royal Observatory Greenwich, London, can be seen forming a ring in the back of the Longitude timepiece, engraved with the serial number of the watch. With a power reserve of 65 hours, this special timepiece has its power reserve indicator at the 6 o'clock position resembling the Royal Observatory Greenwich's red time ball, a simple yet ingenious visual device that gave nineteenth century sailors accurate time.The Longitude also features a big date function and an off-set seconds hand at 9-o'clock.
With only a very exclusive run of 150 steel, 75 rose gold and 75 white gold pieces available, the Longitude is the first of Bremont's historic Limited Editions to be produced at The Wing, a 35,000 square foot facility which was custom designed to enable Bremont's manufacture of great British watches.